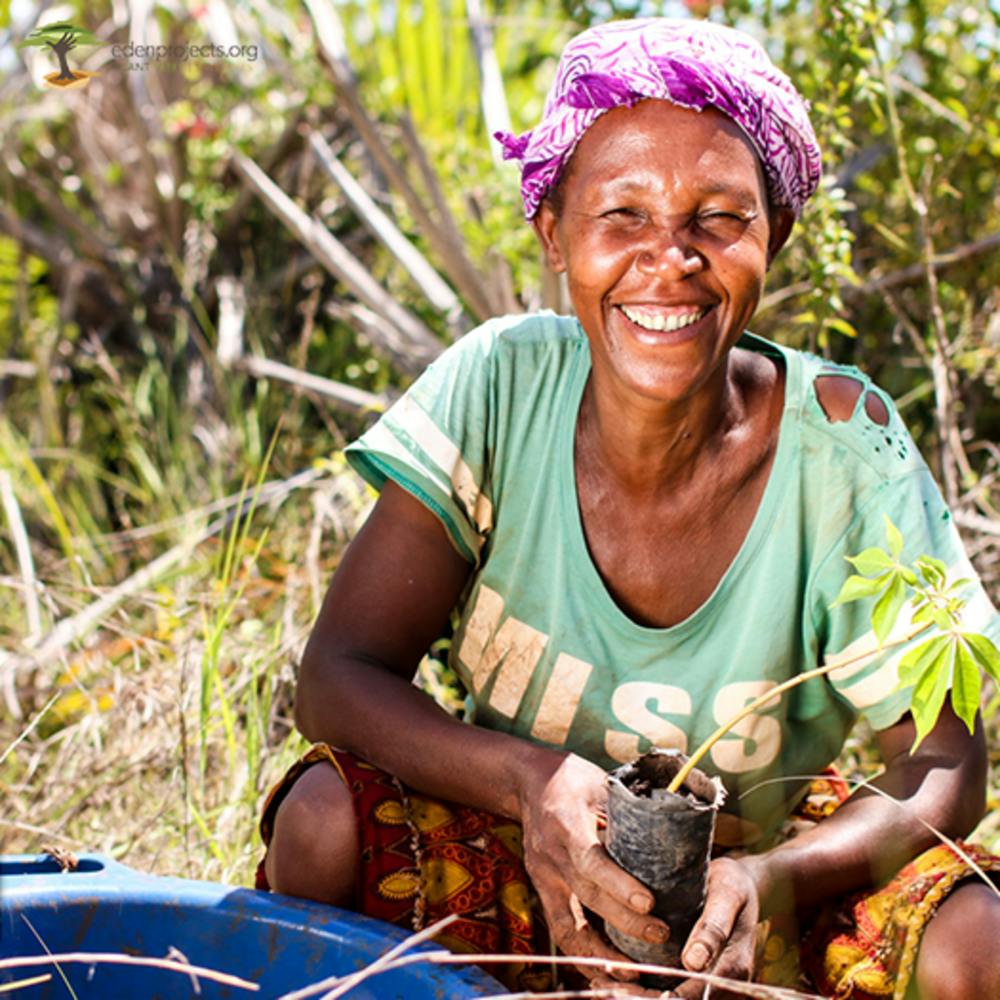 ← Nature
How to plant over 100k trees and leave a mark on the planet
→
In 2016 we started our collaboration with Eden Reforestation Projects and we plant 10 trees for every product sold!
Since we started our amazing journey in 2016 we have been proud partners of the Eden Reforestation Projects. A non-profit organization that reduces extreme poverty and restores healthy forests by employing local villagers to plant millions of trees every year.
We loved the project from the first time and we want to have an impact on the planet, that's why we are planting 10 trees for every product sold. With Natede, in fact, we planted over 50,000 trees in Kalamboro, Madagascar! This was possible only thanks to you and your support. And our goal is to have a positive impact on the planet and fight climate change!
What makes Eden Reforestation Projects so special?
We are very happy to work with them because they are doing a wonderful job. They do not only plant many native trees species in developing countries, but they hire local villagers to plant them. The organization also provides them with the education and tools necessary to plant, grow, and protect millions of trees each year. Thanks to your help, our work and Eden Reforestation Projects are able to recreate healthy forest systems, empower people and build local economies.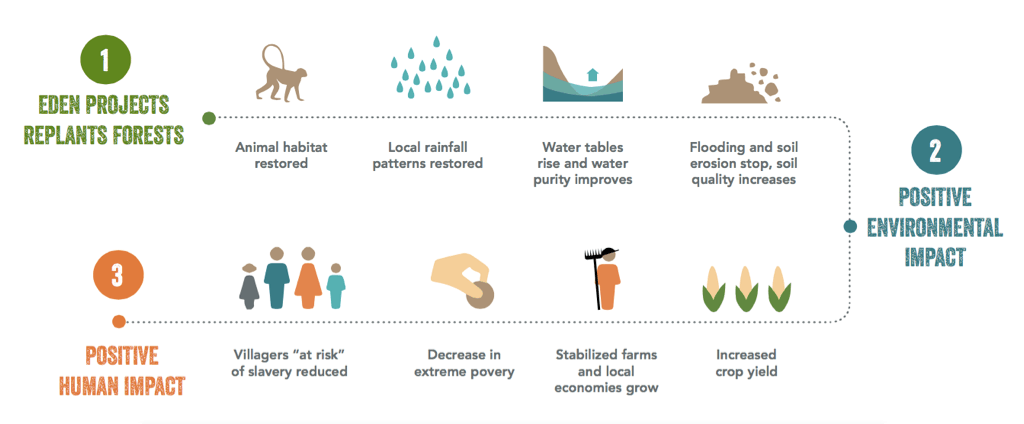 Eden Reforestation Projects started to work in Ethiopia in 2005. Since then, they had successfully employed over 3,500 full and partial season village workers, and by their tenth year, Eden Reforestation Projects had planted over 100,000,000 trees! Well done guys! Read more about Eden Reforestation Projects on Wikipedia.
They make a difference in our planet and we can help them with a small gesture! Thanks to you and your wonderful support, Eden Reforestation Projects made us a Seedling Level Business Partner in November 2018, as we planted 64.290 trees!

Why is planting trees important?
We plant our trees in Kalamboro, Madagascar. We primarily plant mangrove trees that capture and filter more carbon dioxide than any other tree on the planet, being the most effective tree to fight climate change. Over 80% of Madagascar is deforested. Due to being an isolated island, Madagascar is home of many animals that don't exist anywhere else in the world. These animals face being endangered, or worse, extinct. The removal of mangrove trees along the coast has left Madagascar vulnerable to storm surges and considerable erosion. Further inland, desertification has also taken its toll.
10% of Madagascar's original forest remaining today;
25% of the population in Nepal are living below the poverty line of which, 70% are estimated to be forest-dependent;
2% of Haiti's land is forested;
40% of Indonesia's mangrove forests have been lost in the last three decades;
75% of Mozambique is deforested.
We are so happy about this partnership and we want to do more
Our impact is growing every year:
In 2017 we planted 4.370 trees;
In 2018 we decided to do the same with our new product Natede! And in the first part of the year, we planted 2.950 trees. Thanks to our successful Kickstarter campaign we donated over 40.000 new trees!
In 2019 we planted 16.850 trees.
In 2020 we continued to work with Eden Reforestation Projects and we planted over 13.000 new trees in Madagascar.
Moreover, we are a green company and we care about the environment. What a better opportunity to make the world a better place. You don't just buy a product, you are having a huge impact. With the 1 follow = 1 tree campaign on social media we had the opportunity to donate so many new trees!
Follow us also on Facebook and Instagram to stay up to date with our projects! Don't stop believing in us and Eden Reforestation Projects. Be part of our green revolution and support us with Natede! We will make the world a better place.