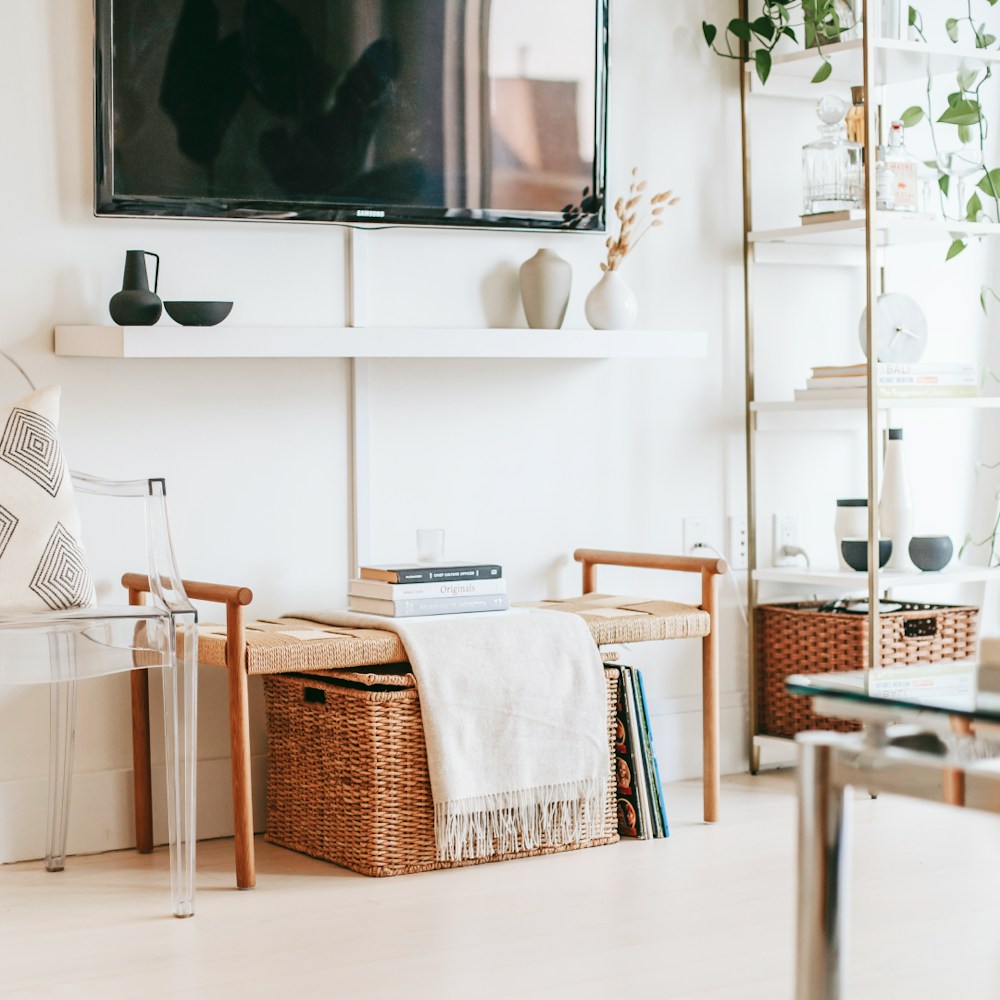 ← Air Pollution
How to prevent air pollution in your home
→
Our stay at home has increased in the last period and it is necessary to know how to prevent indoor air pollution for our well-being. Let's find out how to have healthy air at home!
In this blog post, we will address the issue of indoor pollution and in particular, we will deal with the following topics:
- Is the indoor air more polluted than the outdoor one?
- The causes of indoor air pollution and how to reduce them
- Plants that eliminate indoor pollutants
- Is there a faster way to eliminate indoor pollution?
- Air purifiers air: what they are and how they work
- Eteria: the solution against indoor air pollution
Is the indoor air more polluted than the outdoor one?
Very often the issue of pollution is associated only with the outside air, however, neglecting the air we breathe 90% of our time: the indoor air.
In fact, many do not realize that most of our lives are spent indoors, breathing air that is potentially harmful to our bodies.
According to studies conducted by the World Health Organization (WHO), the indoor air we breathe daily can be up to 5 times more polluted than the outdoor one.
When we think of our home, we always imagine a safe and welcoming place, where we can relax and enjoy our free time with the people we love. And this is exactly how our internal environment must be to allow us to live peacefully and enjoy good health.
So let's find out together the causes of this pollution and how to eliminate it, allowing us to breathe clean and renewed air.
The causes of indoor air pollution and how to reduce them
With the growing pollution present in the outdoor air, it is inevitable that the indoor air will also be affected. In fact, very often indoor air pollution derives directly from the external one, entering through the windows and remaining trapped in the walls of the house: such as fine dust caused by urban smog or intense traffic.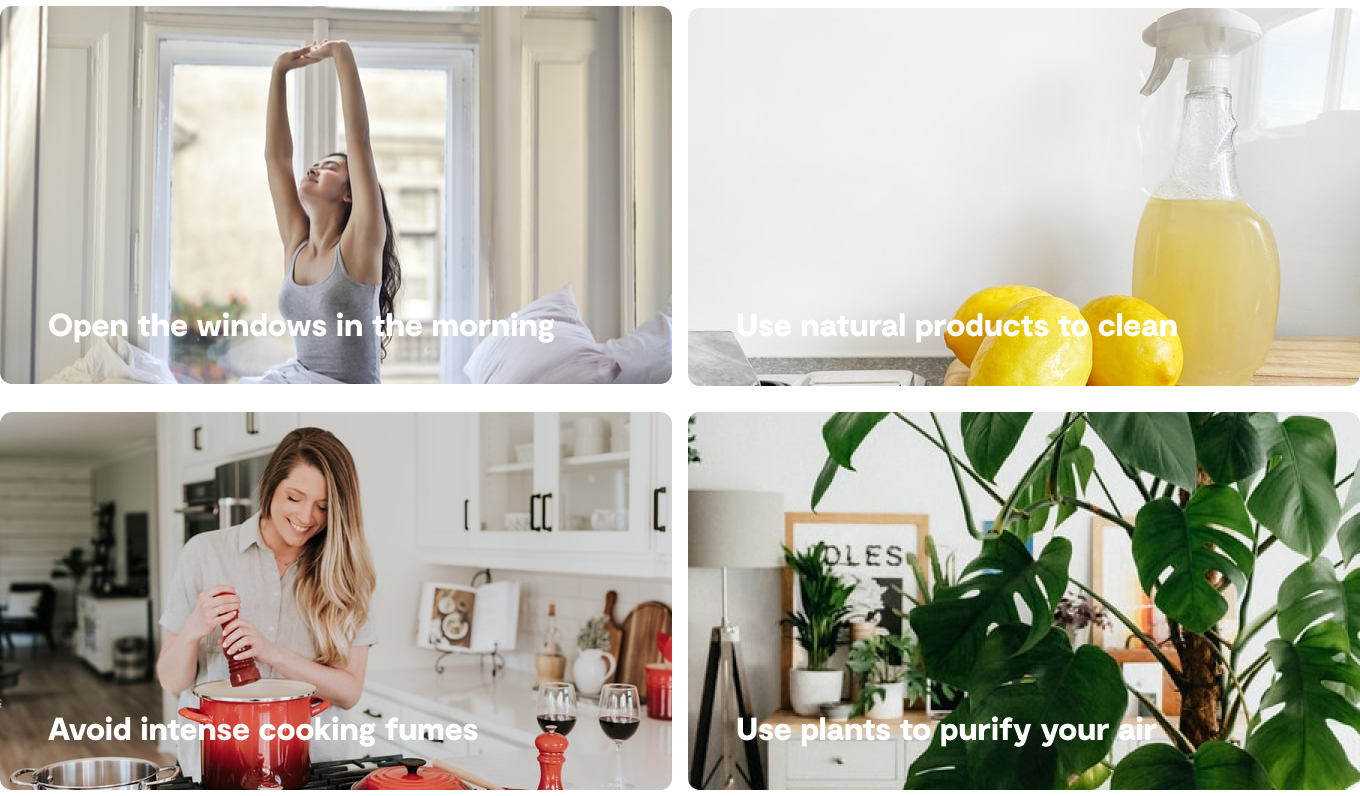 Opening the windows to change the air is certainly useful and must be done daily, but if you live in the city (even very busy ones) this operation is preferable to do it in the morning, or when the levels of pollutants outside are lower, thus allowing an air exchange as less polluted as possible.
Other forms of pollution are instead caused by normal actions we perform every day: cleaning, cooking, washing, etc ... which can compromise the indoor air with the release of chemicals.
One solution is to wash the surfaces with natural products free of artificial chemicals, cook cautiously avoiding the excessive formation of cooking fumes, and opening the bathroom window (or in the case of a blind bathroom, activate the fan ventilation) immediately after taking a shower or bathing.
Even putting the washed clothes inside the house to hang out can compromise the healthiness of the indoor air. In fact, when wet clothes dry, they considerably increase the humidity inside closed spaces, thus increasing the possibility of mold creation.
It is therefore always recommended to hang wet clothes outside so that the internal air remains intact and at the right humidity.
Not everyone knows that another source of pollution is also made up of our own clothes: in fact, clothing such as shoes and jackets can retain various pollutants with them, and then release them into our spaces over time, thus creating an invisible enemy and often unnoticeable to our health. For this reason, it is always advisable to leave your shoes and jackets outside the door (or near it) in order to isolate your home as much as possible.
Plants that eliminate internal pollutants
There are particular plants capable of capturing and eliminating various pollutants present in our indoor air.
This superpower of plants is called phytodepuration and is an excellent ally to fight pollutants that can, in the long run, end up causing damage to our health.
The 3 most effective plants for this purpose are:
Sanseviera Trifasciata
Aloe Vera
Spathiphyllum
Capable of eliminating dangerous pollutants such as benzene, formaldehyde, xylene, and toluene. They are toxic and, in some cases, carcinogenic substances that can seriously compromise our health if left free to be breathed by our body.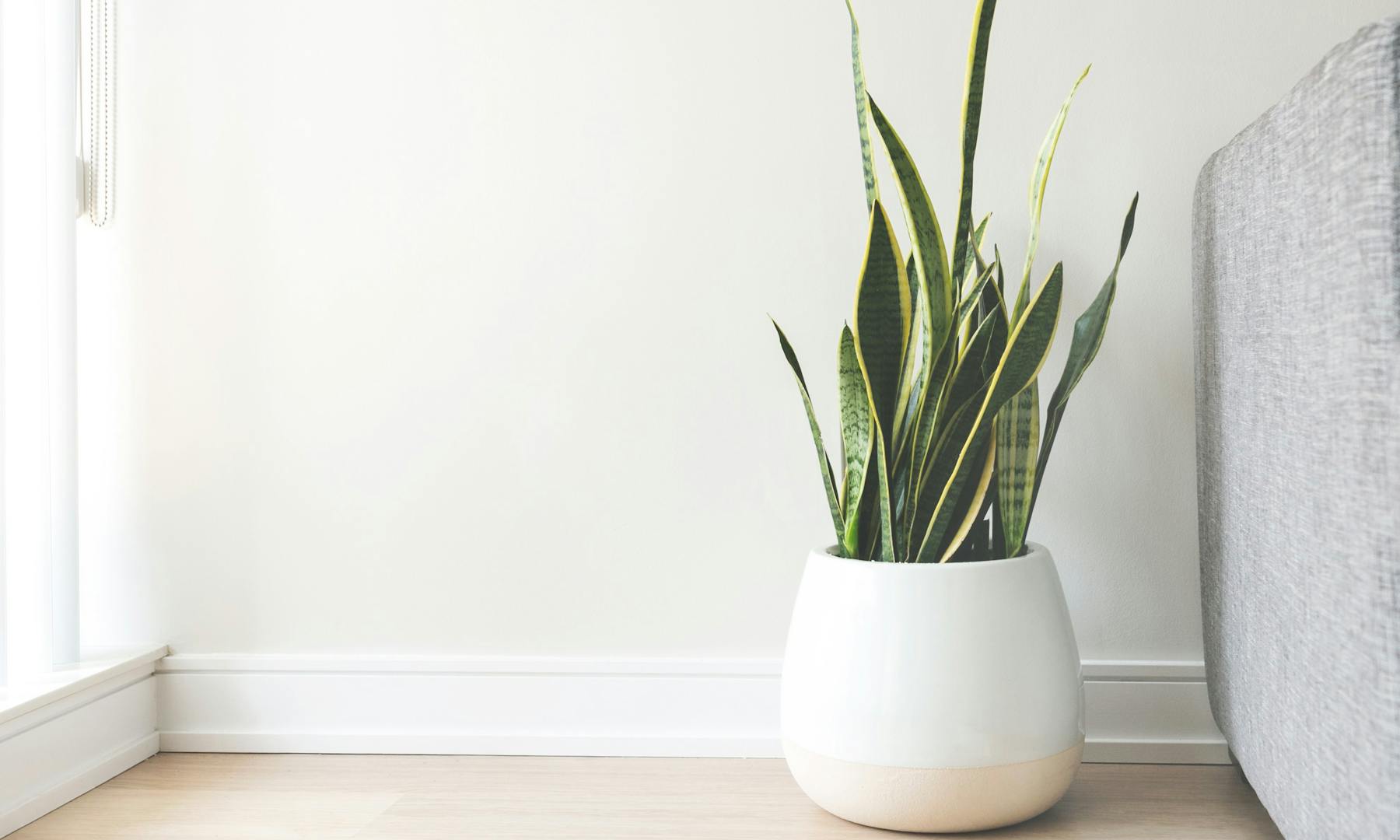 Is there an easiest way to prevent indoor air pollution?
Limiting incorrect behavior and using plants certainly reduces the percentage of pollutants present in our internal environment.
However, these two practices are often not sufficient to constantly and continuously combat indoor pollution, especially in inhabited areas where outdoor pollution has reached significantly high levels such as in very busy and extensive cities.
So is there a solution that allows us to always have control of the indoor air we breathe daily?
Air purifiers: what they are and how they work
An excellent solution against indoor pollution is certainly the use of air purifiers.
Air purifiers are devices that capture the air inside our homes and purify it through their internal filters, then returning clean and renewed air to the indoor space.
There are different types of air purifiers on the market, and the two best-known variants are undoubtedly air purifiers with HEPA filters and air purifiers with photocatalytic filters.
The substantial difference between the two technologies is that one retains pollutants in its tight and dense meshes, while the second eliminates pollutants through a combined action of nanomaterials and LEDs.
Which solution did our company Vitesy choose? Let's find out together!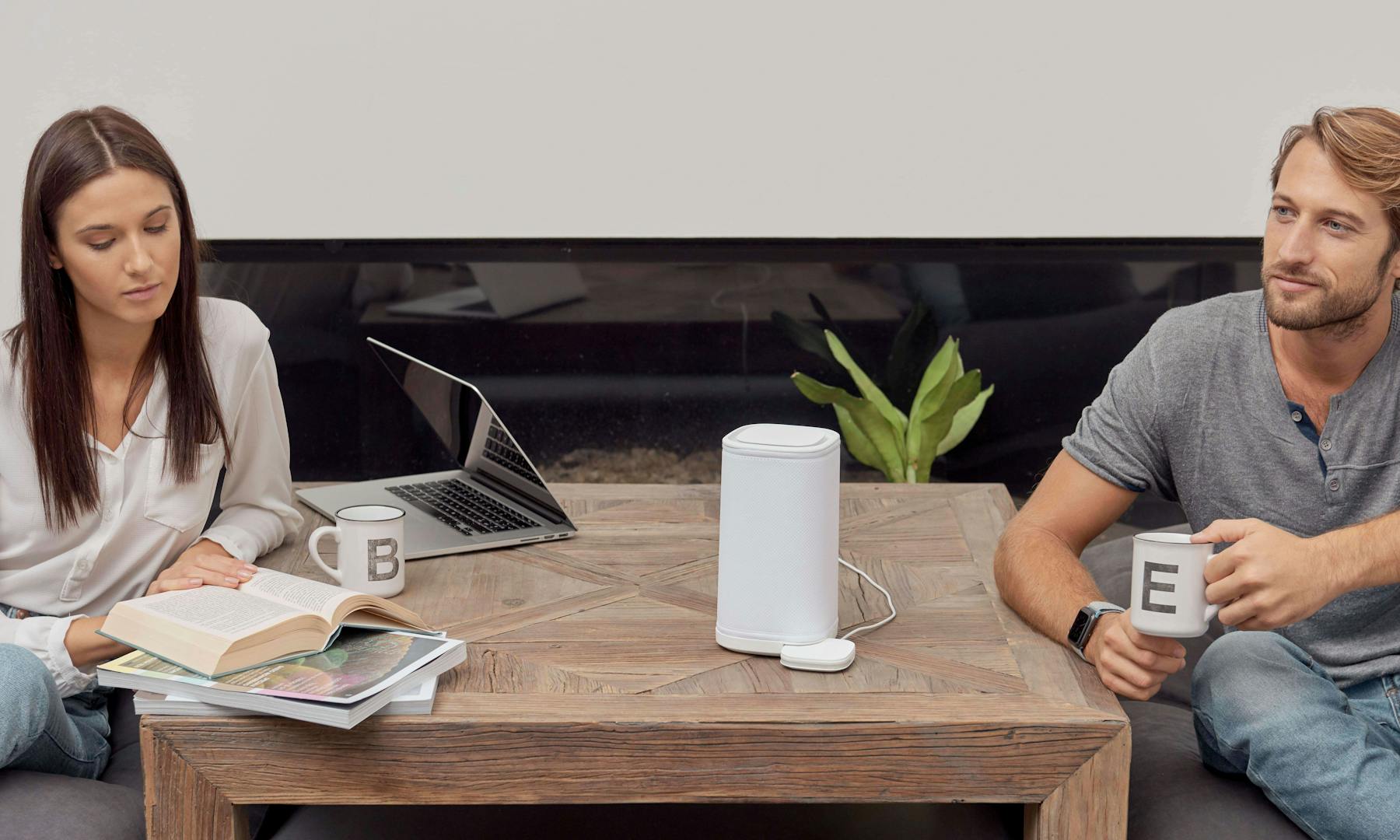 Eteria, the solution against indoor air pollution
Vitesy was born with a purpose: fighting indoor pollution through sustainable solutions.
Precisely for this reason, Eteria was designed: a monitoring and purification system made with sustainable materials and cutting-edge technologies.
Eteria consists of a portable purification unit and multiple monitoring modules, allowing you to breathe clean air wherever you are and at the same time receiving real-time information on the air quality in your home via app.
Our Eteria natural air purifier has a photocatalytic filter that uses a revolutionary nanomaterial, namely Tungsten Trioxide, also called WO3.
Thanks to the action of the LEDs installed inside the filter, it is activated and then generates a special chemical reaction that eliminates pollutants without leaving residues or impurities.
The WO3 present in Eteria covers a wide spectrum of substances such as: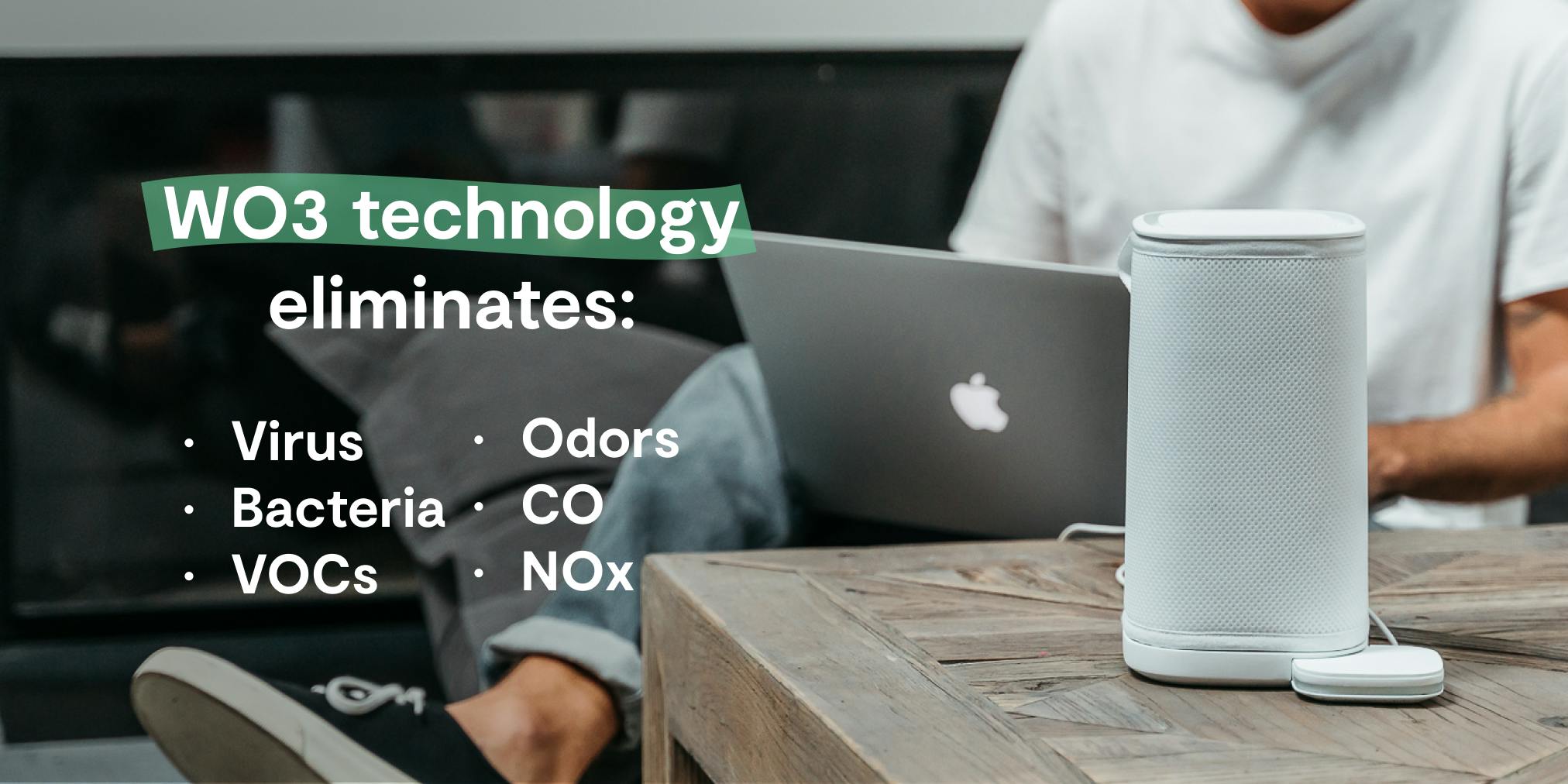 Thus creating an eco-sustainable device made of recycled materials and which exploits the power of nanomaterials to make your indoor air clean and healthy, suitable for those suffering from asthma, allergies, and have a chemical sensitivity to different substances.
The Eteria purifying unit was designed to be your portable air purifier: a small device that can easily be transported to the place where you are to purify the air you breathe.
Instead, the monitoring units are equipped with the latest generation sensors that provide you with data on the quality of the air in your home directly on the "Vitesy Hub" app in real-time.
Breathe better and fully enjoy your home by eliminating indoor air pollution!